Bear Palm is currently open for applications. Let us know how to open Bear Palm!
First, open bear palm
① Log on to the one-stop service platform of Bear Palm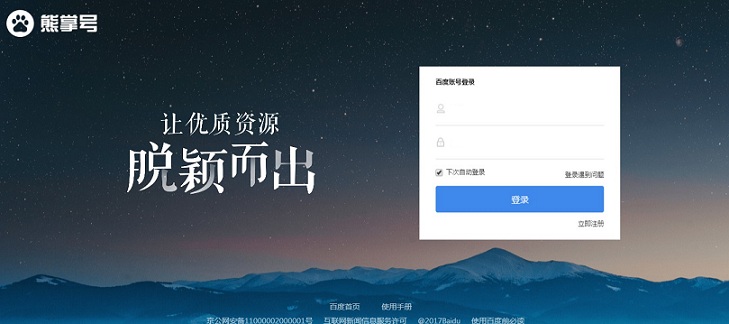 ② Select registration type
Reminder:Types do not support changes. Currently, only enterprise types support functions such as group messaging, editing template messages, and operating position management.
③ Fill in the information and submit it, and enter the waiting for review interface. The review results will be notified via SMS within 1 working day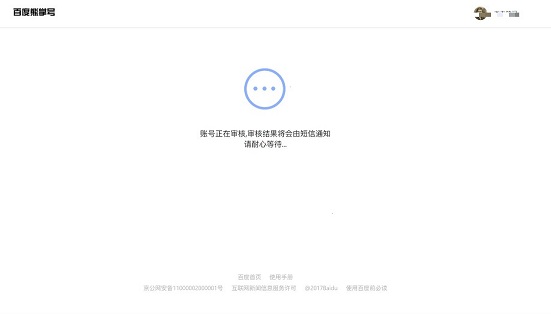 ④ After receiving the successful SMS, return to the one-stop platform. At this time, the account status is activated Bear Palm[Search resource service has not been activated]
Second, open the bear palm search resource service (site binding)
① Application for registration. After opening Bear Palm, log on to the search resource platform and enter the application process for opening Bear Palm Search resource service. If there is no invitation code, you can click to apply for registration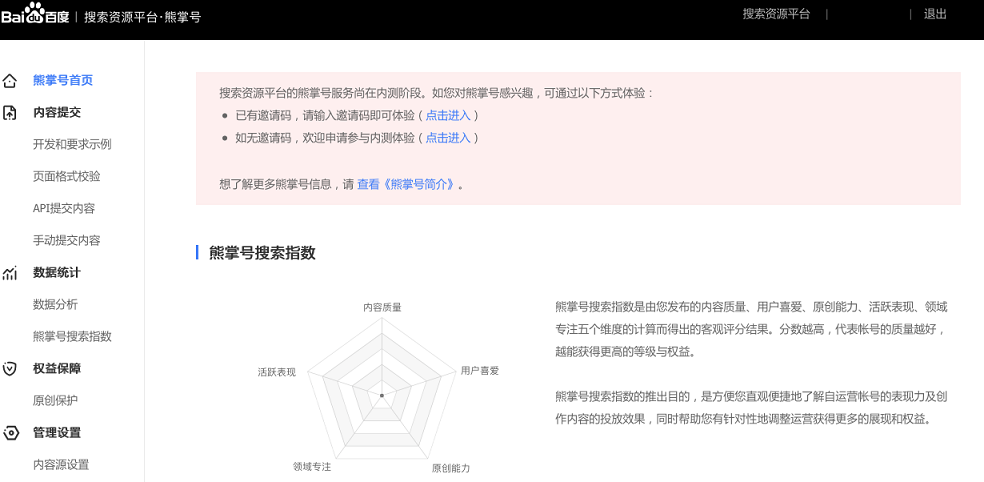 ② Fill in the relevant information and submit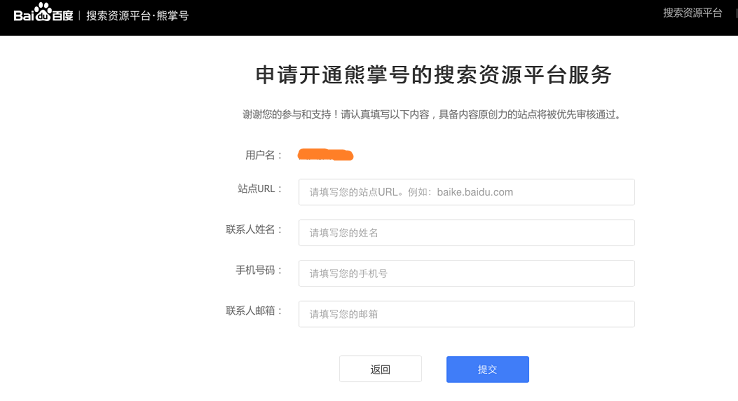 Reminder:Recommend the site to fill in a mobile site and verify the login account applicationSiteOwner permissions
Owner authority verification path:Search resource platform-user center-site management-add site
③ Notification of successful registration via SMS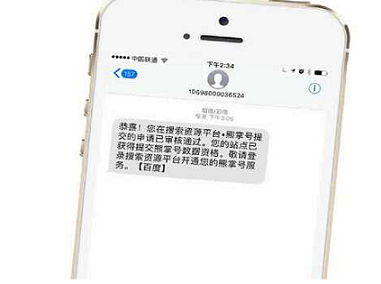 ④ After receiving the text message of review, return to the search resource platform and click to open the service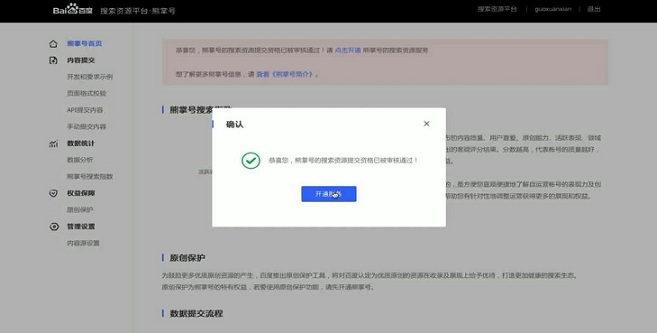 ⑤ Enter the site binding process, you can choose to use the current bear palm or other existing hundreds of accounts for binding
⑥ Select the site filled in by submitting the registration information in the drop-down box and bind it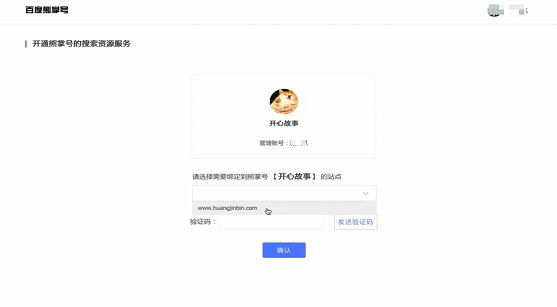 ⑦ Successfully launched the Bear Palm Search Resource Service

After successfully opening Bear Palm, you can log in to the following platform to understand Bear Palm
① Log in to the one-stop platform of the Bear Palmxiongzhang.baidu.com, understand and use more Bear Palm functions]
② Login to the search resource platformziyuan.baidu.com, and learn about the introduction document of Bear Palm in the search college. Submit development and requirements examples according to the content of the Bear Palm, as well as landing page experience specifications, submit high-quality data, and pay attention to exponential growth